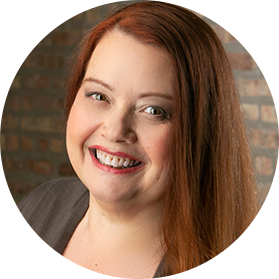 Meet Lori Lee
---
After earning a BFA in Acting/Directing and a minor in dance, Lori went on to graduate from Second City Players Workshop and has been a professional actress for over 30+ years.
Lori's career has covered many aspects of the entertainment world ranging from singing telegrams, Improv, children's theater, film, stand-up comedy, EmCee/Trivia Hostess, actress in original plays and musicals, including the classics. She is a current an ensemble member with Hell in a Handbag Theater Company and has been performing in Handbag shows for over 20 years.
Some of Lori's life rewarding performances have been portraying Miss Hannigan/Annie and Yukon Cornelia/Rudolph the Red-Hosed Reindeer (11 seasons). And recently at the first Golden Girls Convention 2022 at Navy Pier as a Trivia Hostess and a performer in Hell in a Handbag's show – The Golden Girls – The Lost Episodes.
Meet More of The Team